I'm participating in Top Ten Tuesday with
"The Broke and the Bookish"
! :) This week's prompt is: Which ten sequels are you excited to read?
1. The Seeker and The Soul by Stephenie Meyer
I loved
The Host
SO much, and I didn't know it was going to be a sequel until a few months after I finished reading it. Of course I started freaking out with my BFF about the possibilities in store for the next books. Sadly, there isn't a release date for either of these books, so I'll just have to keep
obsessively checking the Goodreads page for an update
patiently waiting for some news.
2. Winter by Marissa Meyer
Cress
left us hanging on
so
many levels. And I have to wait until November of NEXT YEAR for
Winter
. About the same amount of time I have to wait for Season 4 of "Sherlock." Ah, the life of a fangirl. *sighs*
3. This Shattered World by Amie Kaufman and Meagan Spooner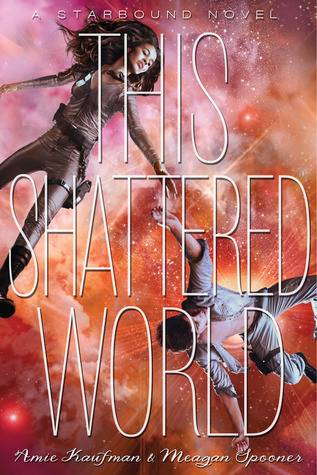 Finally, a book that has a cover to include in the post! And this book is
actually
published! It's just a matter of time before I can get my hands on it and love it as much as I loved the first one.
4. The Treatment by Suzanne Young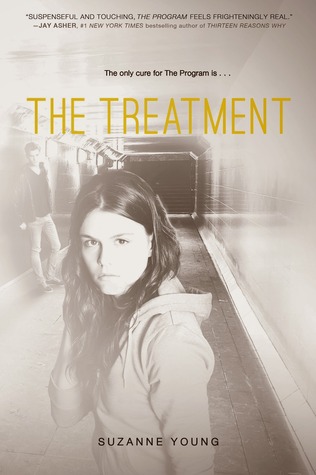 I read
The Program
a few months ago for my book club and loved it. Once my friend is done reading it, I'm going to borrow it. I have a feeling the last book in this series is going to make me cry.
5. The Order of the Stick: War and XPs by Rich Burlew
My brother got me into this series, and it's hysterical. I highly recommend it to anyone who plays Dungeons & Dragons. I've laughed out loud many times (sometimes late at night when everyone's asleep) while reading this series.
(I'm going to cheat a little with these next ones, because, sadly, I've finished most of the series with sequels I was excited to read. So the following five are all series I'm excited to start.)
6. All Our Yesterdays by Cristin Terrill
I won this book in a giveaway and hadn't seen a single review for it, good or bad, so I went into it totally blind. I'm thirty pages in and already can't wait to recommend it to everyone I know! I was hooked from page one. So far it's like a mix of
Divergent
, "Doctor Who," and my 2013 NaNoWriMo book, so I'm pretty excited. :)
7. Throne of Glass by Sarah J. Maas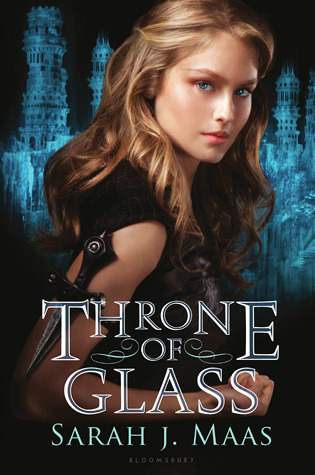 Every single review I've seen for this book (and its sequels!) have been
raving
. It's been a while since I've read a book worth raving about (
We Were Liars
by E. Lockhart being the last one).
8. Daughter of Smoke and Bone by Laini Taylor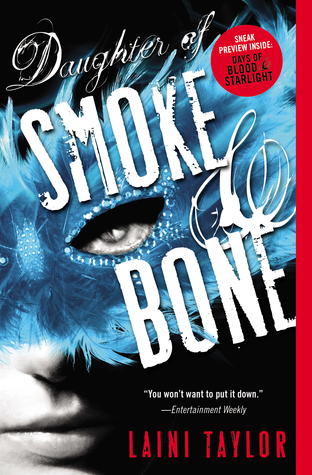 Just like with
Throne of Glass
, DOSAB has gotten a ton of great reviews. At first it didn't seem like the kind of book I'd like, but trusted blogger friends have said otherwise. It's on my TBR shelf right now!
9. Anna and the French Kiss by Stephanie Perkins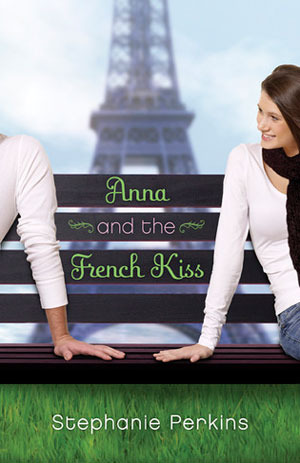 And just like with DOSAB, this didn't seem like my kind of book. I thought it was another fluffy romance, like all the other fluffy romances. But Rainbow Rowell apparently loves it and Stephanie Perkins is the one who organized the
My True Love Gave to Me
holiday anthology, which I'm so excited to read!
10. Shatter Me by Tahereh Mafi
So technically I've already started this one, but I'm only sixty pages in, so I think I can still include it on this list. ;) So far, there's nothing I dislike about it (other than having to look up how to spell the author's name every. single. time I type it). I was hooked from page one!